The Summit Foundation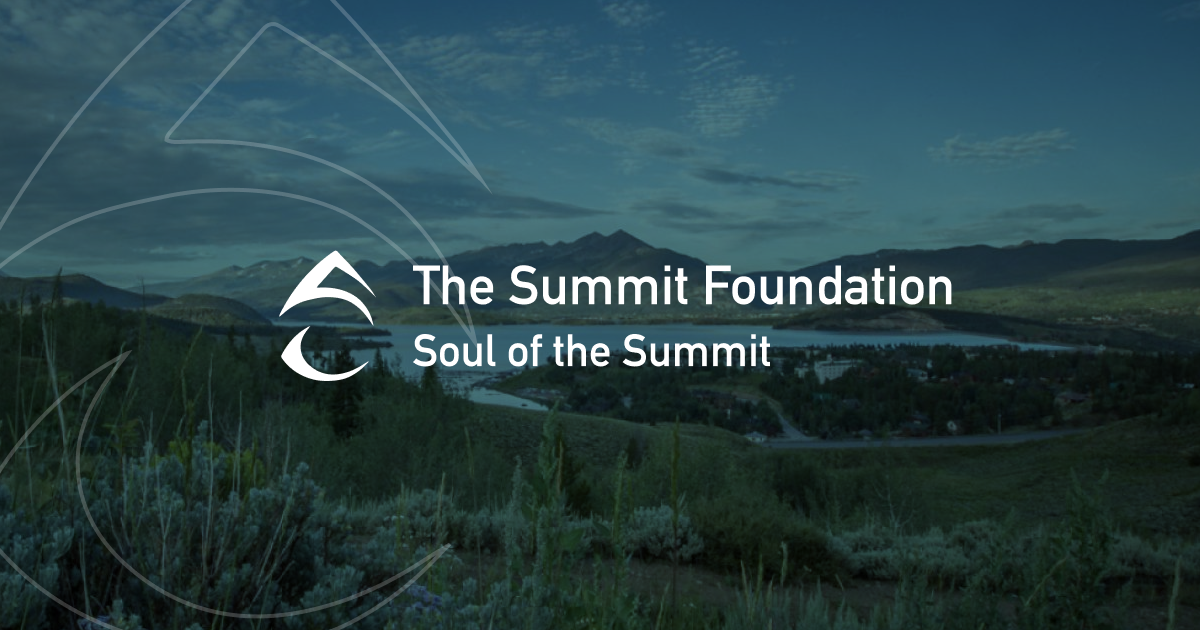 Snow Angels in Ecuador is proud to announce that our organization has received a generous grant from Summit Foundation based in Breckenridge, Colorado. This foundation's vision is to bring people together to create better mountain communities in the state of Colorado. The Summit Foundation is the leading organization inspiring people and mobilizing resources to improve and enrich the lives of individuals in Summit County and neighboring communities. Established in 1984, The Summit Foundation works to improve the lives of our residents by leading efforts to resolve critical issues, working with and supporting their community partners, and providing their donors with philanthropic information and advice. The Summit Foundation has donated over $35 million to Summit County and our neighboring communities.

Snow Angels in Ecuador plans on using this funding to further our health programs for the people of Cuenca and surrounding areas. From offering food services to the people of Seville de Oro who have been greatly affected by the Covid-19 pandemic to providing dental and prosthetics for those that need them the most, we plan to make the most significant impact possible for our clients. We are so grateful to the Summit Foundation, and we offer them a huge "thank you!" from the bottom of our hearts. We promise to make you guys proud. Thank you!
If you would like to further support the great work be done be the Summit Foundation, you can find their donation page here:
Donate Today – The Summit Foundation
PSIA-AASI
Our Vision
More than 32,000 individuals belong to PSIA-AASI (Professional Ski Instructors of America and American Association of Snowboard Instructors), making it the world's largest organization dedicated to skiing and snowboarding. Simply put: PSIA-AASI gets people stoked on the ski and snowboard experience.
Join us and turn your passion into a profession. Take a lesson from us. Friends don't let friends teach friends. Let the snow fly!
Founded in 1961, PSIA-AASI:
Establishes certification standards for instructors and develops education materials to help members reach their certification goals.
Inspires lifelong passion for the mountain experience
Provides members with innovative and practical resources.
PSIA-AASI's national office is located in Lakewood, Colorado, with divisions across the country.
Mission
PSIA-AASI supports its members, as a part of the ski and snowboard industry, to
Develop personally and professionally
Create positive learning experiences
Have more fun
Want to Become a Corporate Sponsor?