Covid-19 Survival Packs
In cooperation with the Cuenca Soup Kitchen and Hearts of Gold, Snow Angels in Ecuador is working hard to do its part in addressing the needs of the greater Azuay community by supplying Covid-19 Survival Kits for the neediest families with the essential items needed to survive in these troubling times.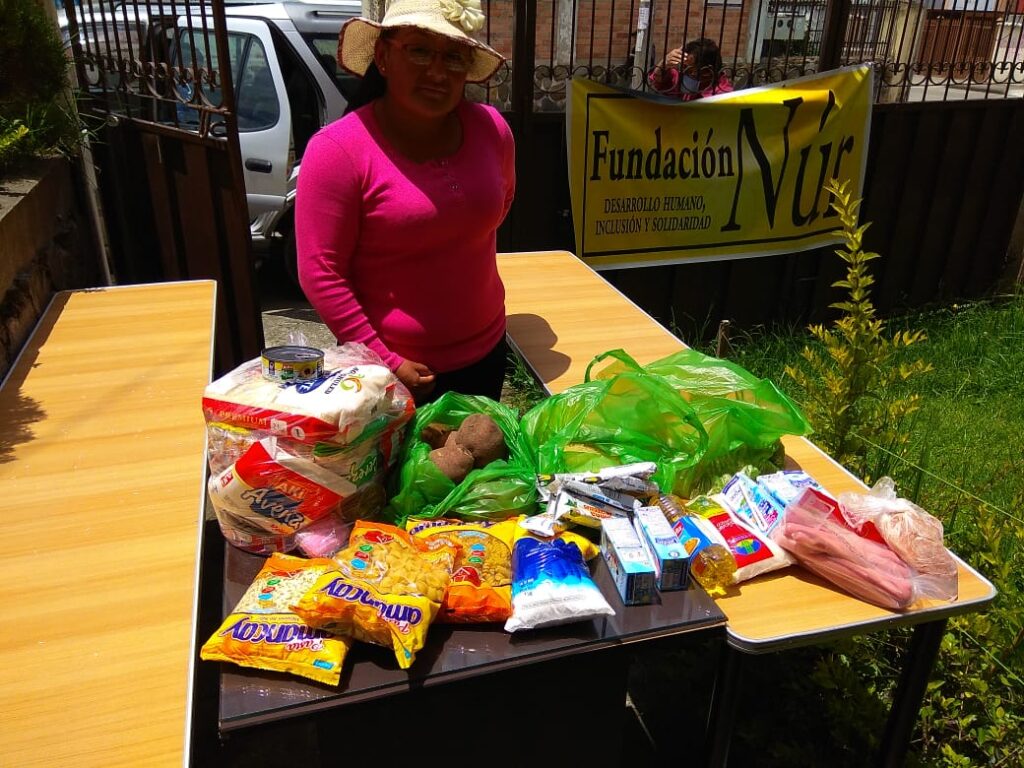 Three hours beyond Cajas Patúl by horseback, are other communities impacted by this virus. These multigenerational families sharing small homes are just like everyone else. They need food and medicine, and just like everyone else, their ability to get these things for themselves has been impacted by the lack of public transportation and restrictions on travel.
Your donations to the Snow Angels in Ecuador not only provide for vulnerable families in Cuenca. Your donations also go to support Cuenca Councilwoman Marisol Peñaloza's initiative to support those in the remote parishes throughout Azuay.
Thanks to your help, Councilwoman Peñaloza was able to fund and form a community brigade to address the needs of these outlying communities. The group drove as far as they could and then transferred the food, medicine, clothing, and propane to horseback. After three hours of riding, they reached communities far beyond Cajas Patúl.
From this trip, a total of 40 Survival Food Kits were delivered to this remote area. More food and medicine is needed. Snow Angels in Ecuador, Cuenca Soup Kitchen, and Hearts of Gold will continue to partner with Councilwoman Marisol Peñaloza to support our neighbors in the Cajas.
To help with this initiative, please click on our "Donate" button and donate. If you have any questions about the program itself, please feel free to contact us at joel@snowsngelsinecuador.org
The Snow Angels of Ecuador and our partner organizations, Hearts of Gold and Cuenca Soup Kitchen thank you for making it possible to do this work.